Do you want to create passive income? If so, you need to evaluate selling software as a service (SaaS). With SaaS, you can provide software services to customers on a subscription basis. This means that you will continue to receive paychecks even when you're not working! In this blog post, we will discuss the basics of SaaS and how you can use it to create passive income for yourself.
Benefits Of Software As A Service
Benefit One
Software typically has monthly subscription fees. This means that in order to keep using the software and not lose your data or sales funnels you will need to keep paying. There are many different software companies that you can promote. Many of these companies do not require that you purchase or that you become a paying member of the software yourself in order to promote.
This is not a get-rich-quick way to get your income. It's going to be something that builds over time.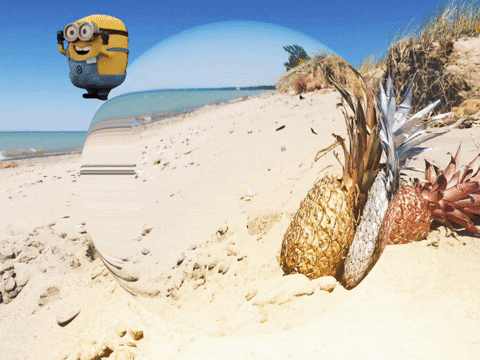 So…
If you can be patient, ethical and consistent with your promotions and connect people that would really benefit from what you are promoting then this is a great way to grow your income.
IMPORTANT: Read below for my best practices
Benefit Two
The second thing is that there are many software tools that people need to run their businesses or organize their lives. You will want to pick and choose what software you're promoting. Choose one that you know. One that people need and are going to be using consistently.
Once they start using it, then there are going to be very low refund requests and very low cancellations. And so people tend to keep going because they need this tool. As a result, they will be paying every single month. That means as the affiliate that connected the customer to the product you get a portion of the sale every single month.
The percentage of the monthly payment that you get will vary between the different companies and what their affiliate structure is.
Benefit Three
Another big benefit to selling software is that you do not need to be a coder or deal with creating the product yourself. The software has already been created. As an affiliate to the software company you also don't need to worry about customer support. All of this is done by the software company. Because this is a software there is no stocking of product required. There are so many benefits to selling software as a service (SaaS).
Best practices
Now I just want to say as a rule, I highly recommend that you use the tools that you are recommending. I think that's the most ethical way to do this business.
By using the software you will know what issues people might run into, you know what it's like to use the program. You can be honest in your reviews because you yourself have signed up to use this program and you know how it goes. I consider this to be the most ethical way to be an affiliate marketer.
I understand when you are just first starting out, you may not have the funds to do that. But one of the nice things with a lot of these programs is they've got a 30-day free trial. So, while you are on the free trial time, you could get busy and promote the software and do it in an ethical manner, meaning not spamming your link out.
Promote effectively and get enough signups going so that basically your subscription to that service is free. You can always upgrade once you have learned how to promote the software effectively.
Another big benefit to selling software is that you do not need to be a coder or deal with creating the product yourself. The software has already been created. As an affiliate to the software company you also don't need to worry about customer support. All of this is done by the software company.
Something to keep in mind is that with many of the programs you will need to reach a certain number of sales before you will qualify for a payout. With many of the programs you will need to achieve $100 before you can recieve your affiliate income. So, keep that in mind. As stated above this is not a get rich quick type of promotion.
Software Programs That Are Free To Join And Promote
GetResponse is an autoresponder software. People who do email marketing use autoresponders to follow up with their subscribers. If you are an affiliate marketer, the profit is typically created in your follow up emails. There are many different autoresponder services available but for this article I am focusing on GetResponse.
GetResponse has two different types of affiliate programs. One is based on monthly commissions and the other is based on a one time sign up commission.
GetResponse Monthly
How does the monthly program work?
For example, if you choose to promote GetResponse on the monthly option and say they pay you $10 for every sign-up. If you get one sign up the first month then you would earn $10. Then the second month you sell an additional two memberships. So…now you are earning $30/month.
If you keep consistently adding people using GetResponse then your monthly income will gradually grow over time. Having an affiliate program with recurring monthly payments is a great way to gradually build your income base.
GetResponse Bounty
Now, one of the things that makes GetResponse unique is that they also have a different kind of affiliate program. This is called the bounty program. What makes this different is that you can get paid a one time commission for every signup. This is not a recurring income.
GetResponse has been in business for a long time and so they know their metrics. They know how much a new subscriber is going to be paying over what period of time. So they know their profit margins and numbers.
What happens with the bounty program is when someone signs up for the paid program instead of getting just a portion of the monthly sale, you get a one-time one hundred dollars. So you're not going to get a hundred dollars every month. It's going be a one-time thing when the person signs up to their paid account. This can be a big deal if you are just starting out and need a little income boost.
Software As A Service Using White Label Rights
Purchasing whitelabel rights to a software is another aspect of promoting software as a service. If you purchase the whitelabel rights then depending on the software you may be able to earn 100% of the commissions and set your own price. This varies a lot depending on the software company.
Depending on the software owner you may be able to purchase a certain number of licenses to sell. Then you would manage handling the customers, invoicing and answering questions.
Some companies will "partner" with you and help you to sell their product. Once such company is called Tier 5. They have created a large number of chrome extensions and other software. As a partner you can sell some of the software and keep 100% of the sale. Then it is up to you to set the price and manage your customers.
If you are a beginner with no experience in sales then this can be a more difficult path to making money online. This is why it is so important to partner with a company that provides great training and support.
Where Do I Go To Find Out If An Affiliate Program Is Offered?
How do you find out if a program or service has an affiliate program? Start your search on that company's website.
If there is an affiliate/partner program available, it will be listed at the bottom of the webpage. It may not always be called an affiliate program. Some call it a partner program. With many companies there is an application process that you would need to go through in order to be an affiliate.
Many companies want to know how you will be promoting their program. They want to make sure that you will not be spamming their link out. This can be damaging to their reputation and you may also be kicked out as an affiliate. They may also ask you about your level of experience. If you are a beginner sometimes is can be difficult to get accepted as an affiliate.
Conclusion
Software as a service can be a great way to build income as an affiliate marketer. By choosing the right software and promoting it in the right way, you can create a residual income that grows over time. When selecting software, it is important to pick something that people will need and use on a consistent basis. This will result in low refund rates and cancellations, translating into more sales for you.
Have you tried promoting software as a service? What has been your experience? Make sure you like and comment below. Share this with someone who you think will benefit from this information.